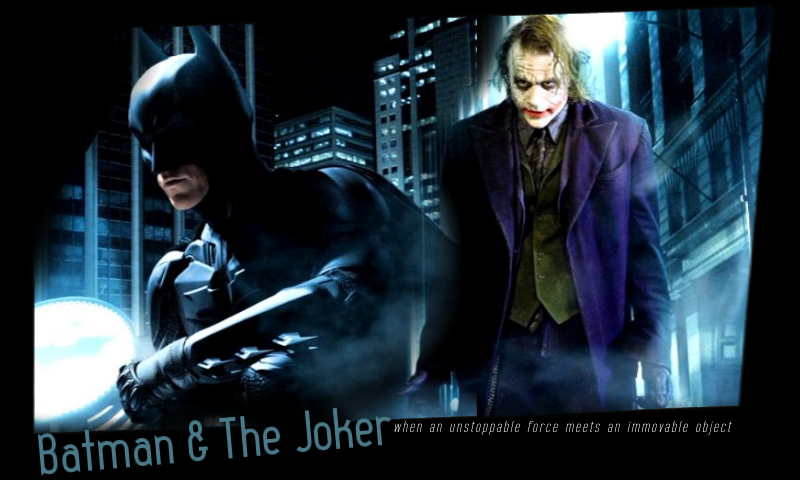 WELCOME
to
When an Unstoppable Force meets an Immovable Object
, the Fanlisting for
Batman and The Joker
! The eternal game of cat and mouse between this hero and villain captivates us fans and it's a relationship we just can't seem to resist. If you are a fan of Batman and The Joker, show your support by
joining
the Fanlisting!
STATS
Script used: Enthusiast
Last updated: 28th August 2020
Member count: 43, from 6 countries
Pending members: 0
Newest members: Cayleigh
Growth rate: 0.01 fans/day
INFORMATION
This website is owned by Mikh and is listed at The Fanlistings Network and The Movielistings Network. It opened on September 14, 2009.
Don't know what a Fanlisting is? - Click here for an explanation.